Shoes for walking and running for people with knee pain
Knee pain is common problem, especially if you walk much, climb a lot of stairs every day or jog and run on daily basis. Knee pain can be caused by much different factors such as wrong footwear, but also acute injuries, medical problems, strenuous activities and other problems. Walking, running or training in shoes that does not fit your need and feet if you have some feet condition can be a big part of the problem.
Knee anatomy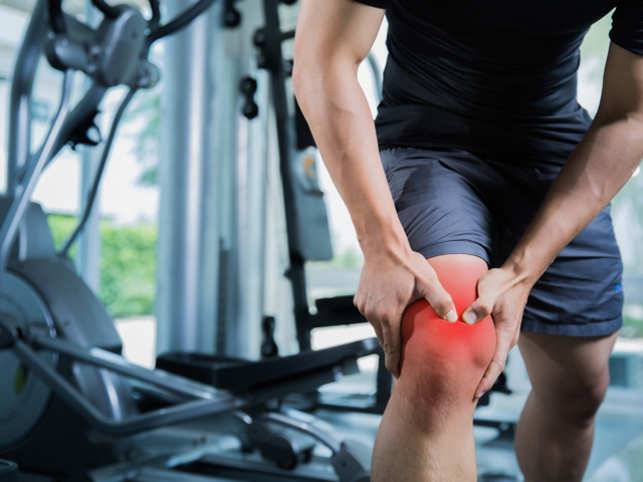 Knee is a complex structure and one of the most stressed joints in the body. Knee is largest joint and most vital for moving and very vulnerable to injury. Knee joins together the tight and shin bone and fibula with the knee cap. Knee is synovial joint so it contains fluid filled capsule. Direct blow to the knee is serious injury and requires immediate medical attention. The muscles in leg are responsible for moving the join and are connected by tendons and the knee bones are connected by ligaments. Surface of the bones is covered by articular cartilage that absorbs shock and smoothens the surface that results in easier and smoother movement of the joint.
Right shoes for people that put their knees under the extra dose of stress while moving can feel difference while wearing the proper shoes. Right shoes will absorb the impact that is caused by the foot strike and will help the stress of the knee to attenuate to pass on the cartilage.
Walking while having knee pain
Moving while having knee pain can be catchy, exercise can strengthen your knee and make your knees hurt less but it can also be painful to move even a bit and walking can be uncomfortable and cause inflammation in your knees. If your knee pain is not caused by a big traumatic stress or injury regular walking can help, start slow with a small paces and increase time eventually, it will help to ease pain in your knees and help to rebuild the joints.
Joint in body, specially in your knees are shock absorbers in your body for traumas caused by walking and they can get damaged and worn out over the time and that will result in pain and stiffness and problems while moving. Walking builds muscles and they take off a part of pressure from your joints that results in less knee pain and stronger legs. Walking is in general easiest exercise that you can conduct at any time and you not even thing about that like spending time at the gym or at the yoga studio.
If you have knee problems you should take walking on a short paths, if you will feel better over time slowly advance in paces. Walking will help with weight reduction and will result on pressure reduction. Also walking is good for stress level, clearing your mind and it will help you to concentrate. Walking strengthens legs and rebuilds joints but that is not good for all the knee conditions. If you feel unstable while walking stop your exercise. If your knee over some time becomes swollen, even more painful those are the signs to go and check it out at physician.
Right shoes for people with knee problems
There are few factors that you can follow while buying shoes to choose the right pair for your feet and knee problems.
Cushioning is the big part of the shoe. Cushioning is system that makes "mold" for the foot and secures it by reducing stress on the knee and allows to foot to move freely. Rearfoot cushioning absorbs the impact on the foot, specially the heel strike. Cushioning has the front  part that reduces the shock on the foot and knee in the toe off phase of walking.
Support for walking
Shoes must support feet in the right way, that is the big part in walking properly, reducing feet and leg stress and also the pain in the whole body. Right shoes support arches and heel and they force body to get in posture and also to center body correctly. Support will make body to distribute body weight evenly on the foot.
Supination and Overpronation
Before buying new shoes, you should determine does your feet fall under some kind of the condition like supination or overpronation. If you don't have doctors diagnosis take your old shoes and determine do you have one of those two conditions. If soles of your shoes are more worn on the inner side that is the sign that your foot rolls inwards and those are signs of overpronation. If your shoes are more worn out on the outer side that means your foot rolls outwards and those are signs of the under pronation in other words, supination.
Midsoles
Soles make big difference in transfer shock trough the leg, specially the knees. Firm midsoles reduce the shock from walking and pressure that is made by that on the knee that cause pain, sometimes even injuries and damage of the knee depending on the terrain, shoes, walking speed and some other factors.
Woman shoes, high heels
Statistics has shown that high heels take a big percentage like one of the main causes of the knee pain for woman. When woman is wearing heels, the whole body posture is different aligned and is not in the normal balance. Whole body, specially legs are under the big pressure. If we compare woman wearing flat shoes with high heels, the level of stress on your knees is 23 percent higher when wearing high heels.
Knee pain – walking shoes
On the market you can find therapeutic orthopedic walking shoes that help to reduce pain, they provide pain relief for a list of conditions, like a Plantar fasciitis that is knee and back pain. In this section, we must mention Orthofeet Sprint and Coral shoes. This shoes come with premium quality orthotic insole that gives your arches anatomically made support and cushioned heel pad that reduces stress. Air cushioning system is light weighted sole that is modern technology – biomechanically engineered to alleviate stress on the limbs and joints. Those shoes are non binding, has an extra depth design and soft uppers. Mentioned pairs of shoes enhances stability and posture and facilitates correct motions.
If you are looking for casual, everyday shoes that will help you reduce pain and are comfy, durable and supportive look for Brooks Addiction Walker walking shoes. This shoes are lightweight and durable, made with Hydro Flow technology that provides extra layer of cushioning for a great shock absorption.
Midsoles are from Mogo and they also carry reducing shock elements and makes shoes more comfortable. PDRB triple density post is in the medial side of the shoe and with the S 257 Cushsole makes them durable and efficient midsole compound that is quality insole shoe board. Outsole of the shoe is made of synthetic materials that make great support and good firm grip. Uppers of the shoes are designed in casual style for everyday needs.
They are made of soft grain leather that is durable, quality and lightweight material that will last long. This shoes that are casual and for everyday wearing come in different color style options to suit everyone's needs.
Painful knee – running shoes


You love running but your knees are not optimistic like you about that? Try on DR Comfort Running shoe that is orthopedic and guarantees you stamina and durability but also comfort and good design.
These shoes are made of mesh and breathable leather and come in great design that is comfortable. Light weighted shoes that come with Gel insert for extra support.
Overpronation and bad knees running shoes
Extra conditions need extra care, overproantion and bad knees can affect the whole body and make walking, running and training painful. Gel Kayano shoes from Asics are shoes that are constructed for this feet conditions but are extremely sleek and trendy. They have fluid fit uppers and seamless construction that gives you unsurpassed performance and extra comfort while wearing.
Comfodry sock liner moderate over pronation and gives you comfort while walking. They are designed in textured rubber that gives you good grip while mesh overlays make them breathable. These are casual everyday shoes for runners. Insole in these shoes are removable so you can add your own orthotics if you need them for your over proantion. Fluidride midsoles with the Fluidfit uppers improve flexibility of the shoes while heel clutch stabilizes leg in comfortable way. These everyday running shoes come in various designs and color schemes.
Supination and knee pain – shoes
Supination can cause pain in feet and in combination with the knee pain can make a lot of discomfort for some normal actions like going to the groceries store that is why you need comfortable and breathable shoes like the New Balance 1540 that are innovative shoes that relieve pain and reduces discomfort. Soft mesh lessen joint inflammation and enables free toe movement that is crucial element in preventing bunions.
LILICAT Womens Running Walking Shock Absorbing Sports Performance Shoes Gym Mary Jane Trainers Summer Shoes for Women Ladies Mesh Anti Slip Fitness Running Sports Shoes
Buy Now
Amazon.co.uk
as of October 23, 2019 5:52 am
Features
Unisex Adults' 1460 Ankle Boots Mens Festival Wellies Wellington Rain Snow Boots Size Uk 7 8 9 10 11 12 Short Leg Half-Height Wellies Easier Good For Wider Calf Fitting. Sizes 4-12UK Unisex Chuck Taylor Classic Sneaker Men Sports Shoes Running Sneakers Trainers Air Cushion Fitness Athletic Walking Gym Women's Kick Ankle Boots Women Men Casual Sports Running Shoes Air Trainers Jogging Fitness Shock Absorbing Gym Athletic Sneakers
Men Women Water Shoes Quick Drying Beach Swim Shoes for Pool Dive Surf Yoga Womens Beach Pool Sea Swimming Toggle Slip Water Socks Surf Trainer Shoes Water Shoes Mens Womens Quick Dry Sports Aqua Shoes Unisex Swim Shoes 14 Drainage Holes Swim,Walking,Yoga,Lake,Beach,Garden,Park,Driving,Boating
backpack backpack changing bags backpack cooler bag backpack for girls backpack mens backpack reins for toddlers backpack with reins backpack womens backpacks for boys backpacks for teenage girls backppack tracker kids smart watch travel case smart watches smart watches for android phones smart watches for iphone smart watches for kids smart watches for men smart watches for women smart watches waterproof
Women's 12-pack Trainer Socks | Breathable Sports Ankle Socks with Stripe for Casual and Athletic Wear Ladies Cotton Rich Assorted Design Socks Low Cut Ankle Trainer Socks for Women - 5 Pairs Breathable Stripe Sneaker Socks for Casual Running Walking Fitness Outdoor Sports 12pairs Ladies Funky Multi Colour Retro Stripe Everyday Wear Work Casual Fun Novelty Socks Womens Dress Socks UK Shoe Size 4-7
Sole Control Full length Orthotic Insoles, arch supports, with Gel heel Pad for Plantar Fasciitis, flat feet, Pronation and Fallen arches Premium Insoles Full-Length Arch Support Orthotic Insole Proven to Help Reduce Heel Pain, Plantar Fasciitis, Knee/Back Pain Orthotic insoles Full length with arch supports, metatarsal and heel Cushion for plantar fasciitis treatment
Beskey Knee Support (Pair) Anti Slip Knee Brace Super Elastic Breathable Knee Compression Sleeve Help Joint Pain Relief Arthritic Sufferer Recovery from Injuries Fit Sports (XL, Blue)
1 new from £8.98
Free shipping
Buy Now
Amazon.co.uk
as of October 23, 2019 5:52 am
Features
【Anti Slip Silicone At Top Cuff】 In the market, most of knee compression sleeves are very easy to slip down, in order to solve this issue, we add 2 waves silicone at the top cuff to increase friction, so that it won't slip down
【Pain Relief & Improve Blood Circulation】 Reduces inflammation/swelling,soreness,stiffness, has heating effect for muscular recovery. Provide the maximum boost to your blood circulation, reduce lactic acid build up and aids pain relief in your knees
【Elastic and Breathable & Quality 3D Knitting】 Elastic yarn with 3D circular technology ensures breathable and comfortable. Easy to wear due to its light and soft material
【Fit for Sports and Daily Wear】 Suitable for all sports activities that involve a great amount of stress on the joints like: running, basketball, soccer, football, golf, cycling, tennis, hiking, volleyball, skiing and much more. You can also wear it in the daily life if needed
【What you can get】 1 Pair Beskey knee support. We provide lifetime service guarantee, pls feel free to let us know the problem you meet, we will fix it immediately. NOTE: carefully check the size chart from the left picture, M: 13.8"-16.5", L: 16.5"-18.5", XL: 18.5"-21.7"
Physix Gear Sport Full Length Orthotic Inserts with Arch Support - Best Shock Absorption & Cushioning Insoles for Plantar Fasciitis, Running, Flat Feet, Heel Spurs & Foot Pain - Men & Women -1PAIR M
1 new from $24.71
1 used from $ 18.59
Free shipping
as of October 23, 2019 5:52 am
Features
ARCH SUPPORT: The Physix Gear Sport high arch support designed insole robustly functions to balance the force structure of the foot, providing a convenient and extremely soothing solution for those with flat feet, runner's knee, shin splints and achilles tendinitis. Physix Inserts relieves metatarsal arch and heel pain, corrects abnormal walking patterns, relieves metatarsalgia (ball of foot pain), helps with patellofemoral syndrome (knee pain), plantar fasciitis and helps low back pain.
SUPERIOR MATERIAL: Crafted from high-quality and durable medical-grade Dual Base Layered High-performance EVA foam and PU material, these comfortable orthotic inserts make your feet feel like they're walking on clouds! Deep Heel Cradle for Stability, Anti-Microbial Top Fabric and a Low Profile Ultra-Thin Design ensures your feet get the best tender loving care they deserve - anywhere, anytime, use after use! Perfect for improving performance physical activity.
ROBUST FUNCTIONALITY:  Perfect for rock climbing, ball games, sports, camping, running & more. Also great for those who stand on their feet for prolonged periods of time such as retail employees and service industry workers. The ergonomically designed lightweight orthotic show and arch support insoles provide long lasting hours of comfort! Shock absorption ensures reduction of muscle fatigue in feet & legs. Ideal Insoles for work shoes/boots, sneakers, casual shoes and hiking shoes.
ERGONOMIC NON SLIP DESIGN - Providing exceptional support for proper foot posture and arch support, Physix insoles are meticulously designed to reduce pain and discomfort. The semi-rigid arch support and heel cup provide additional support and stability while on the go. Physix Orthotic insoles allow more room in the toe box for a comfortable fit in any shoe. The orthotic inserts have a non slip heel to hold the insole securely in place throughout the day.
100% RISK FREE PURCHASE- Physix Gear Sport is a truly remarkable company offering one of the absolute best orthotic and foot products on the market. Buy with utmost confidence. If for any reason you aren't happy, simply contact us and we'll replace or refund the product for you. 100% risk free! Zero hassles, zero waits. Your satisfaction is our utmost focus. 'Add to Cart' now and join thousands of satisfied customers worldwide!
Flat Foot Orthotics Women Insoles For Running Shoe Inserts Arch Support Insoles Pronation Insoles Alleviating Ankle Knee Pain,Neuroma,Fallen Arches (Mens 5-5 1/2 | Womens 7-7 1/2)
1 new from $12.99
1 used from $ 11.85
Free shipping
as of October 23, 2019 5:52 am
Features
★ FlAT FEET: Our firm and medical grade Orthotic Inserts are designed to gently alleviate many common foot pain, arch pain, heel pain, ankle pain, Plantar Fasciitis and Over Pronation, etc.
★ PREMIUM MATERIALS: Durable EVA foam base and multi-layer cushion provide long-lasting support and comfort while walking, running and hiking. The fabric also helps keep your feet cool by sucking up all the sweat and moisture produced by your feet.
★ FUNTIONAL INSERTS: ARCH SUPPORT distribute and minimize pressure in the foot. Deep heel cradle keep the foot bone vertical to enhance stability. Built-in silicon cushioned heel support is excellent for shock absorption and pain relief.
★ FIT MOST FOOTWEAR: Fit for many types shoes of men and women, such as running shoes, work boots, sneakers, street shoes, slipper, flats, and so on.
★ 100% MONEY BACK GUARANTEE: Your satisfaction is our priority. If you are not satisfied with our insoles or they can't meet your expectation to relieve feet pain, we'll refund you the full price *No Questions Asked*. You can contact us at anytime if you have any problem.
Knee Brace Compression Sleeve (1 Pair) - Best Knee Support Braces for Meniscus Tear, Arthritis, Joint Pain Relief, Injury Recovery, ACL, MCL, Running, Workout, Basketball, Sports, Men and Women
1 new from $14.95
Free shipping
as of October 23, 2019 5:52 am
Features
INSTANT SUPPORT AND STABILITY - You will feel the difference immediately. Get fast pain relief with less swelling, soreness, and stiffness. Our Power Support technology improves blood circulation and heats your muscles, getting more oxygen and less lactic acid build up so you can perform better, recover faster, and prevent injury. Experience our compression knee brace sleeves and get back to doing what you love!
LIGHTWEIGHT AND BREATHABLE - Some compression sleeves are too hot, too restrictive, or too bulky. Why settle for anything less than the best? Our Premium ComfortFlex design provides a comfortable, snug, ergonomic fit without cutting off your circulation or restricting your motion. Our quality is unmatched with a surprisingly soft feel that is comfortably snug.
"NO-SLIP" DOUBLE GRIP - Stopping to pull your knee sleeves back up is frustrating to say the least. With our unique Double Silicone Grip your sleeves stay in place without sliding down no matter what you're doing. And they don't bunch up behind your knees, so you can even wear them underneath your clothing. Now you're finally free to enjoy your favorite activity uninterrupted.
INCREDIBLE RESULTS - With unmatched support and durability, you will love our knee compression sleeves - we guarantee it. Top quality double stitching and long lasting construction that won't lose compression over time, whether you're running a half marathon, playing your favorite sport, or just getting through your day - without the nagging pain. Grab a few pairs for yourself or as the perfect gift idea for anyone who would love a little extra knee support.
100% "PERFECT FIT" GUARANTEE - Your comfort is our passion! Use our size chart to choose the best fit. If you are not completely satisfied with your compression sleeves, return them for a full refund or replacement. No questions asked. We stand behind the quality of our products and are confident you will LOVE your knee sleeves.
Blitzu Flex Plus Compression Knee Brace Men and Women for Joint Pain, ACL MCL Arthritis Relief Meniscus Tear Support for Running Gym Workout Recovery Best Sleeves Strap Patella 7mm 5mm (Medium, Black)
1 new from $12.97
Free shipping
as of October 23, 2019 5:52 am
Features
✅ RELIEVE KNEE PAIN & PROTECT YOUR JOINT - Comes in a Pair ( You'll Get 2 Sleeves Unlike other Brands) Reduce pain and recover faster from arthritis, joint pain relief, tendonitis, post-surgery, swelling as well as strains and sprains. Designed to reduce inflammation or swelling after an injury and help you recover from surgery. Ideal for meniscus tear, ACL, MCL, PCL, tendonitis as well as runners and jumpers knee problems.
✅ DESIGNED FOR EVERYDAY USE AND OUTDOOR ACTIVITIES - A must have for men, women and elder at any age. Our knee sleeves are extremely comfortable and can be worn everyday to help you recover faster, reduce pain, soreness, cramping, fatigue and get the support you need! It's perfect for jobs that require to use your knees a lot. It's also a must have for any arm Intensive activity such as Basketball, Tennis, Golf, Baseball, Football, Weightlifting, Gym Fitness Training, Cycling, and more
✅ REINFORCED PATELLA STABILIZER - Holds the patella in proper position and stabilizes your ACL, PCL, LCL, and MCL ligaments. The knee support exerts a beneficial massaging action with gentle compression during movement, thus improving the sensory motor function of the entire joint. Its heating effect improves circulations and promotes muscular recovery. Great for healing, recovery and rehab.
✅ PROFESSIONAL HIGH GRADE QUALITY - Made of POWER+ Premium Performance Fabric. It's ultra durable, breathable, washable, antibacterial, moisture wicking, UPF50+ and 100% Permanent UV / Sun protection. The Blitzu POWER + superior grade circular knit structure delivers 360 degree stretch for greater flexibility, unsurpassed power and durability
✅ BUY IT NOW AND FEEL THE DIFFERENCE INSTANTLY - Our Knee Sleeves are the BEST SELLER on Amazon for a Reason! 100% SATISFACTION GUARANTEE. We Promise These Are The Most Perfect Fitting, Maximum Swelling Reducing, Highest Pain Relieving, Longest Lasting Knee Sleeves You Will Ever Own. Keep one set for yourself and share one with a friend or family member. Every purchase comes with a ONE-YEAR HASSLE-FREE WARRANTY and friendly customer service provided by BLITZU, Proud to be a USA Manufacturer.
Summary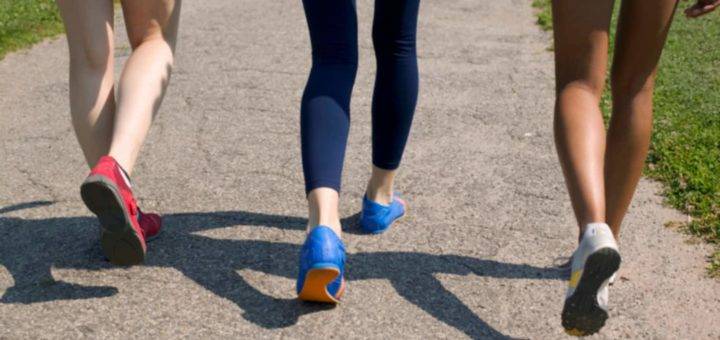 Brand Name
Product Name
Shoes for walking and running for people with knee pain
Price
Product Availability